The first idea after buying an Android phone comes into the mind of the user is How to root my device?
So happened to you also that's why you are here reading this article to root Moto G5s Plus smartphone.
You are at the right place, we are dedicated to Motorola Smartphones. We review and share the How to Root methods of all Motorola devices. Then how we can miss Motorola Moto G5S Plus.
However, the process to root your Moto G5S Plus & Moto G5S are same so don't get confused.
Before beginning the article please get the complete information about What is Rooting? and also know what you can do after rooting your device. I hope you have enough knowledge about rooting so I am sharing the How to root Moto G5S Plus guide with you guys:
General Specifications about Moto G5S Plus
| | |
| --- | --- |
| Realeased | August 2017 |
| Battery Capacity | 3000mAh |
| Display size (inches) | 5.5 |
| Processor | Qualcomm Snapdragon 625, 2 GHz Octacore |
| RAM | 4GB |
| Rear Camera | 13MP |
| Front Camera | 8MP |
| Operating System | Android 7.1 |
| Storage | 64GB Internal + Expandable |
so guys, these are some of the features which Moto G5S Plus has so now I am going to share the step by step guide to root Moto G5S Plus:
Steps to Root Moto G5S Plus
Unlocking Bootloader
Flashing TWRP Custom Recovery
Flashing Magisk (root)
At the end, I will provide you video tutorial to Root Moto G5S Plus
Before performing above 3 steps you have to do some settings on your phone. You have to enable USB Debugging & OEM Unlocking on your phone.
Go to Settings > About Phone > Tap on build number until you will get a message (You're now a developer)
Now go to Settings, Open Developers option you will see a USB Debugging option enable it.
In the Developers option, you will also see an OEM Unlocking option enable it.
Unlocking Bootloader
The first step to root Moto G5S Plus is to unlock its bootloader then Flashing Custom Recovery and at last give root access.
Prerequisite
Phone with at least 80% battery charged.
Minimal ADB Fastboot Driver.
A USB Cable.
Steps to Unlock Bootloader of Moto G5S Plus
First of all, Download & Extract Minimal ADB fastboot driver on your System from below link.
Now you have to boot your phone into fastboot mode. (Power off your phone, now press Volume down button and power button simultaneously for few seconds you will get in fastboot mode)
After this connect your phone to PC/Laptop with the help of USB Cable.
Open the folder where you extracted Minimal ADB Fastboot driver, then hold the shift key and press right click anywhere & select Open Command Windows here.
Now type this command & hit enter in Command Prompt.
fastboot oem get_unlock_data
You will get some strings, you have to copy them. These strings will help you to retrieve your Unlock key.
Now visit Motorola Bootloader Unlock page, agree to the Terms & Conditions & create a new account if you don't have otherwise log in to your account directly.
On next page, you have to paste the copied string without any space or character involved and tap on "Can my device be unlocked" button.
Then tap on Agree & Request Unlock Key.
You will receive your Unlock key in your Email inbox.
Open Command Prompt again, and type the below code.
fastboot oem unlock ************
(replace stars with unlock key)
A warning will appear regarding data erase but again type the above command & hit enter.
Congratulations your Moto G5S Plus Bootloader has been successfully unlocked.
Now its time to flash TWRP recovery keep reading the article…
Flashing TWRP Custom Recovery
TWRP Recovery is used to flash Magisk to grant root access to the device.
Prerequisite
Moto G5S Plus Unlocked Bootloader.
Minimal ADB Fastboot Driver (I assume that you already Installed it during Bootloader unlock process)
TWRP v3.1.1-0 image for Moto G5S Plus.
Steps to Flash TWRP Custom Recovery after Bootloader Unlocking
Download TWRP Custom Recovery from below link.
Now you have this file named "twrp-3.1.1-sanders.img" rename it to "twrp.img".
Now put the"twrp.img" file in ADB Fastboot files folder where you have extracted the zip file of Minimal ADB Fastboot Driver.
Open Command Prompt now in ADB Folder and run this command.
fastboot flash recovery twrp.img
It will flash the TWRP Recovery on your phone.
Now press Volume Down + Power Button to enter into Fastboot mode.
Now you have to press Volume UP & Volume DOWN key to navigate Recovery mode on your phone.
Once you find recovery mode press power button to enter in Recovery mode.
You will see TWRP recovery if it asks for the password simply tap on cancel.
I would advise you to make a backup if anything wrong happens so take a backup using TWRP of everything including your Stock ROM.
After taking backup connect your phone to your PC/Laptop, you will see Moto Storage so move your backup to your PC.
Now go back to TWRP Recovery then Tap on Wipe and then tap on Format Data.
Below is a swipe button so swipe it to right.
On TWRP home screen, Tap on Reboot then select Recovery and then tap on "Do not Install".
You will see your phone will boot into TWRP Recovery again.
As I distributed this rooting process of Moto G5S Plus in three parts so I will continue next steps under Flashing Magisk (root) heading.
Flashing Magisk (root)
We will use Magisk to get root access in our device.
Prerequisite
Magisk-v14.0 zip
MagiskManager-v5.3.0.apk
Steps to Install Magisk Using TWRP Recovery
so we will continue the steps from Flashing TWRP Custom Recovery, now our device is connected to PC.
Download Magisk-v14.0 zip & MagiskManager-v5.3.0.apk from below link.
We have to copy Magisk-v14.0 zip & MagiskManager-v5.3.0.apk in our phone's internal memory.
Now tap on Install & then select Magisk-v14.0 zip.
Then swipe to confirm the flash.
After this Tap on Reboot, select System & Tap "Do Not Install".
Now you have to Install the MagiskManager-v5.3.0.apk.
Once above step is done your phone is rooted successfully.
Congo your Moto G5S Plus has been rooted. Now you can explore further. To make sure your device has root access download this app from Play Store > Root Checker.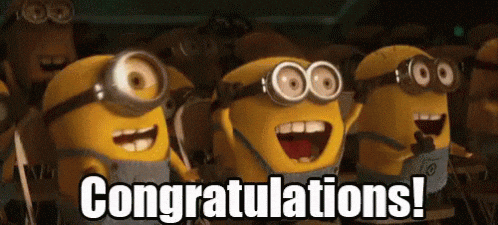 Video Tutorial on How to root Moto G5S Plus
Also Read: How to root Moto G3 without getting Bricked
Final Verdict
So guys, I have shared the full process to root your Moto G5S Plus. Now you should follow this guide step by step carefully in order to save you from any mishappening. If your Device bricked then I am not responsible, do it at your own risk. I will also update the list of Custom ROM's available for Moto G5S Plus and the full process to flash the custom ROM soon. Till then root your device and share this guide with your friends who own the same device.